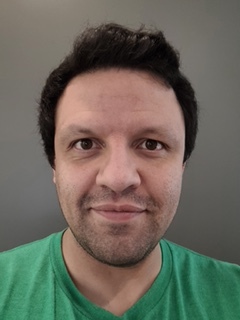 Hi! My name is Gerardo. I was born and raised in Mexico City, the ancestral land of the Mexica (aka Aztecs), but I am Zapoteca from Oaxaca on my mother's side, and Maya from Yucatan on my father's side, which are both Mexican First Nations; as well as some mixed European. My wife is Dakelh from Stella First Nation in Fraser Lake, and we have two handsome young tweens and a cute little toddler.
I have been a visitor on lək̓ʷəŋən (Lekwungen) and W̱SÁNEĆ (Saanich) lands on Coast Salish territory (Greater Victoria, Vancouver Island) for the past 16 years, starting with my undergraduate studies in psychology, followed by a Master's degree in Indigenous Communities Counselling Psychology.
My clinical studies included a practicum with Aboriginal Child and Youth Mental Health (MCFD). After graduating, I worked at a youth residential addictions recovery program, and currently, I am a child and youth mental health therapist at Hulitan (huh-lee-tan), serving urban and on-reserve Indigenous families.
I am able to provide treatment for addictions, anxiety, depression, trauma stemming from abuse, PTSD, chronic pain, grief and loss. I also work with other less "heavy mental health" areas of self-esteem, personal growth and goals, and nutrition support. I am also available to help folks process situations that involved racism or discrimination. I have training in sand play therapy, EMDR, narrative therapy, DBT, and ACT.